Book your cleaning today!
Quality & Satisfaction is our promise to YOU
This promise is meant to provide you with peace of mind. If you're ever dissatisfied with any aspect of our services, just give us a call and we will solve the problem. We seriously follow our Motto, quality at your service.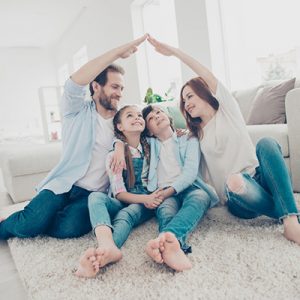 Who we are?
Quality at your service
At M&H Cleaning Services, we recognize how busy life can be. It's our job to make your life easier, and we strive to make it as worry-free as possible.
For over 11 years, M&H Cleaning Services has been providing top-quality custom residential and commercial cleaning services to clients spread across Dubai.
Our cleaning service packages are based on your specific preferences. Without the need to set a permanent cleaning plan, we can adapt to your schedule in case you decide to increase or decrease the frequency of our services.
Trust
Families love that they can trust us to truly care for their homes. When you request M&H Cleaning Services, you can always expect us to maintain an open line of communication, pay close attention to every detail, and show our commitment to your complete satisfaction.
No contracts
When you choose M&H Cleaning Services, you can appreciate the fact that contracts are never an option. Our professional house cleaners are only as good as our last cleaning service. We have no reason to ask for your commitment because we're confident that you'll love the work we provide. You have the freedom to schedule or cancel service at any time. Flexibility is just another reason to work with our team.
Quality
There's no better feeling than coming home to a freshly cleaned home. When M&H Cleaning Services performs a service, people notice. We want you to feel proud of your home and confident in our ability to accommodate all of your cleaning needs.
Affordability
We do everything we can to make our services as affordable as possible. Our budget flexibility extends to employing the right amount of help at the right times to make a positive difference in our customers' lives.
Real reviews from our customers